From long term contracts to ad-hoc moves, Prometheus offers a range of services to support NHS Trusts, CCGs and private hospitals.
We are renowned for our premium service, with guaranteed dispatch times within one hour, a ratio of four staff to one patient for section moves and a professional team that are highly trained and compassionate.
Our 24/7 call centre ensures that bookings are processed quickly and efficiently, and we take time to assess every patient and their individual needs to ensure we allocate a team with the right mix of skills and experience.
Patients are treated with empathy and respect and our highly equipped prestige vehicles ensure a comfortable, reassuring and safe journey for everyone involved.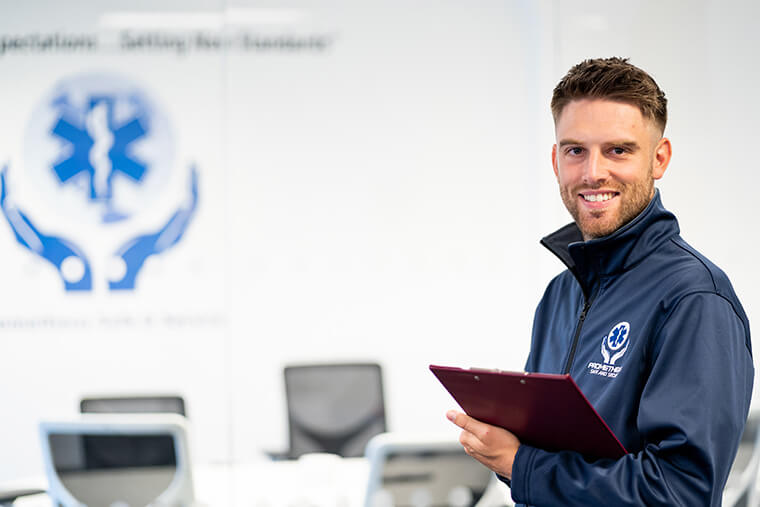 Working with the Midlands Partnership NHS Foundation Trust
Prometheus has a long partnership with one of the largest mental health trusts in Midlands, carrying out over 200 patient transfers each year.